Popular Jointblog media trend keywords: viral video | Stephen Colbert | Google | Yahoo | Apple | cellphone | Facebook | TV | Radio | podcast | YouTube | Market Research | Ideas | Branding | Social Media | Teens
« Home | This Just In: Suggested Changes To Fix The CBS Eve... » | Media Trend Suggestion Box » | Copy That! Viacom Sues Google for $1 Billion » | Most Popular Canadian Radio Stations Online » | At The Talk Radio Seminar: Boomers, Context and Me... » | At The 2007 CMW Conference: 60 Ideas In 60 Minutes... » | Media Trend Thinking: Shift Happens » | Big Audience: Internet reaches 747 million people ... » | Findability: $10 Billion Spent on Search Marketing... » | USA Today Gets Makeover, Redesigns Website »
Distributors are the ultimate media gatekeeper.

When Time magazine named "You" as its 2006 Person of the Year, it attracted mixed critical response. Some thought it was brilliant, others thought it was a cop out. Whatever. That editorial decision did announce something fresh: one of traditional media's pillars of print media acknowledged the cultural significance of today's digital new media reality.

2007 has delivered major changes within Time, including mass job cuts, retirements and restructuring as well as a new delivery date (Fridays instead of Mondays). It's also brought about many design updates and content adjustments, intended to tighten up the partnership between the weekly magazine and the daily updates of Time.com.

Among the subjects Time features more is a regular look at "what's next" in consumer tech and media, which grabs this media trend watcher's attention.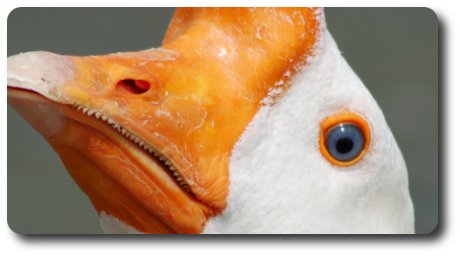 This week's "Curious Capitalist" writes that "Google Gooses Big Media" (wha?...what exactly does that mean?...has Big Media's butt been pinched?). For a traditional (mainstream, or MSM) print media publication to say "The search giant rewrote the rules of distribution and selling ads...The big movie, TV and print outfits may never catch up" is startling.

Why?

Well, first of all, they're admitting Google is now the leader steering media's growth -- not the TV, Print or Movie industries (and, by its absence, certainly not radio).

Secondly, while it's good news one of the biggest mainstream media publications in the world acknowledges new media's (and specifically Google's) importance in the total media mix...this "news" arrives several years late.

Lastly, Time Inc's viewpoint seems completely opposite of Viacom's effort to turn YouTube into SueTube.

The article does drive home excellent points, especially how it puncture's the tired adage that "content is king".
"Content is king." It's a phrase uttered repeatedly by media executives making the case that the movies, music, TV shows, books and journalism their companies produce are the core of their business.

It happens to be a dubious claim. Sure, movies, music and TV shows have value...But they alone have never generated the huge, reliable profits that keep investors happy and pay for midtown-Manhattan skyscrapers. No, the big money in media has always been in distribution.

Sometimes the media companies do this distributing themselves -- big media have long been defined by their ability to make sure their products are displayed prominently there. "The historical media play," says consultant John Hagel, "is having privileged access to limited shelf space."
Yes, content matters...but that's a bit of a smoke screen. Distribution of content is what's always mattered. The owners of printing presses since the 17th century. The owners of radio towers and transmitters throughout the 20th century. The same has been true for the record/music industry, the TV industry, the cable industry...and now the top domains online.


Extending content value through syndication rights and efficient distribution "pipelines" (or "networks" or high-speed wireless linkages, etc.) is really where it's at. Always has been...and it continues to be that way.

The trend: Mainstream media is still slowly figuring out new, better ways to marry its traditional media distribution system with its online distribution opportunities. As archaic copyright rules over content control evolve (such as DRM), will regulations tighten or relax? The battle over the next 5 years will be fierce and worth watching.

What do you think?

Labels: Big Media, Content, Distribution, Google, Jointblog, Media Trend Watching, New Media, Time, Traditional Media, Viacom, What's Next, YouTube

posted by Chris Kennedy @ Sunday, March 18, 2007,


0 Comments: